Reporting Period
This is the Sustainability Report (the Report) of the Construction Industry Council (CIC) providing an overview of the CIC's commitment and management approaches towards sustainability and summarises our stakeholder engagement exercises and sustainability-related initiatives. The report covers the work progress and achievements of sustainability during the reporting period of 1 January 2020 to 31 December 2020.
Reporting Scope
The reporting boundary includes the daily operations and activities of CIC headquarters, CIC-Zero Carbon Park, Kowloon Bay Campus, Kwai Chung Campus, Sheung Shui Campus and training grounds of HKIC and Hong Kong Construction Industry Trade Testing Centre.
Reporting Standard
This Report has been prepared in accordance with the GRI Standards: Core option. An independent accreditation agency has verified the Report, assuring that its contents comply with the requirements in the corresponding standards.
Contact Us
We welcome your feedback and enquiries on our sustainability report. Please contact us at

[email protected]

.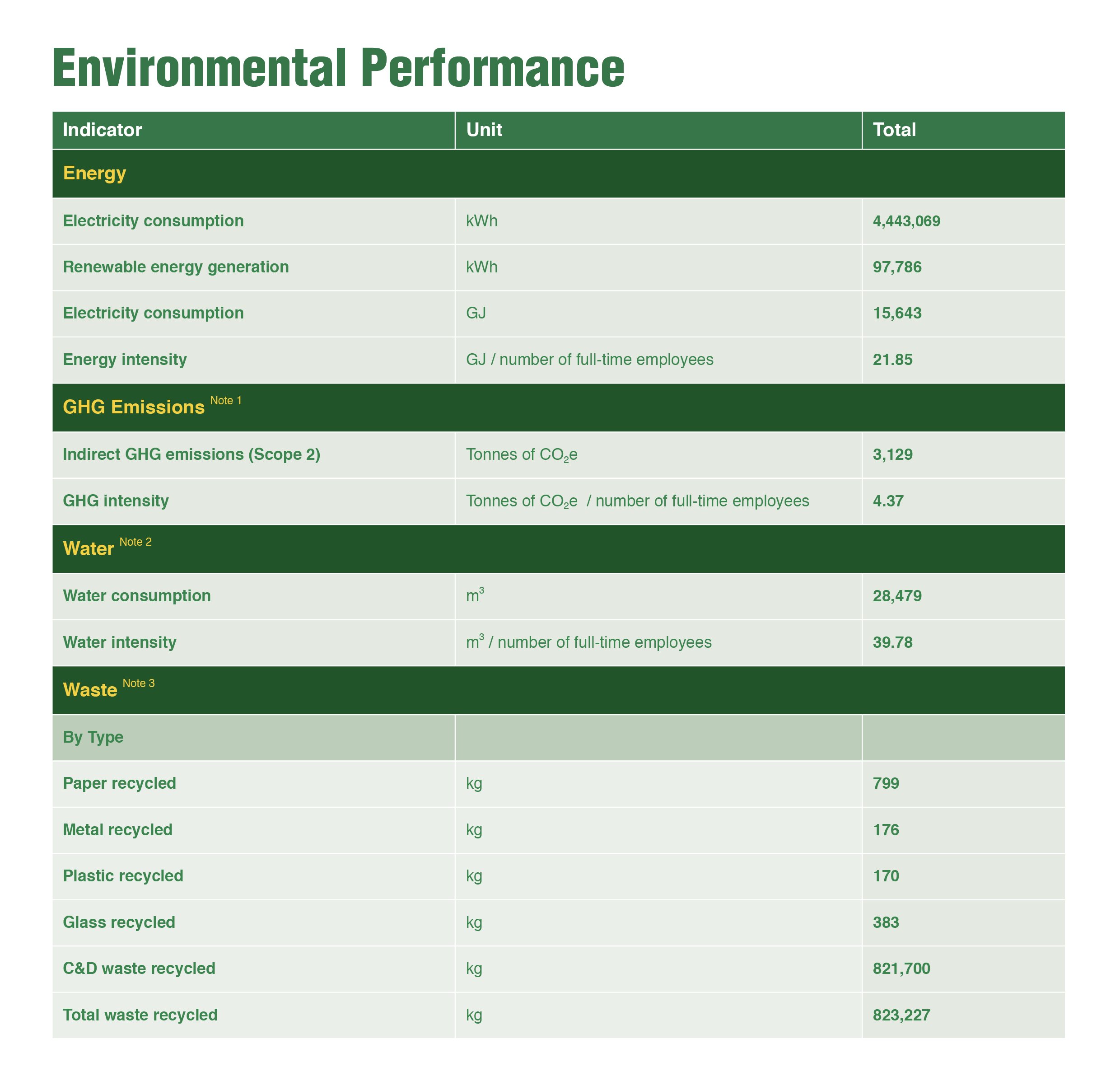 Note 1:
Indirect GHG emissions (Scope 2) refers to the major GHG emissions associated with the purchase of electricity from power companies, and the purchase of town gas from The Hong Kong and China Gas Company Limited. The territory-wide default emission factors provided by the local electricity provider in Hong Kong are adopted for the calculation of indirect GHG emissions (Scope 2). The calculation methodologies and global warming potentials applied are in accordance with the 'Guidelines to Account for and Report on Greenhouse Gas Emissions and Removals for Buildings (Commercial, Residential or Institutional Purposes) in Hong Kong, 2010 Edition' issued by Electrical and Mechanical Services Department and Environmental Protection Department.

Note 2:
To provide a comprehensive overview of the environmental performance of the CIC's operation, the water consumption level has been disclosed in this report even though water and effluents has not been identified as a top prioritised material topic in the material assessment.

Note 3:
The CIC is currently developing the inventory for its waste data and plans to disclose relevant data in the future.